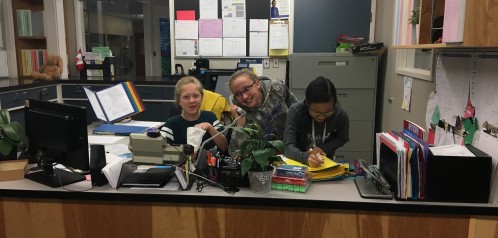 Bell Schedule
8: 15 am          First Bell
8: 20 am          Morning Session Begins
10: 00 am - 10: 15 am        Recess Break
11:55 pm - 12: 35 pm         Lunch Break
12: 35 pm        Afternoon Session Begins
2: 12 pm         Dismissal
Office Hours
The Office at Little Mountain Elementary is open at 7:45 am until 3:00 pm. If you are calling after hours, please leave a message and your call will be returned as soon as we are back in the office.
Supervision of Students
Morning supervision starts at 8:05 am, and after school supervision ends at 2:25 pm.