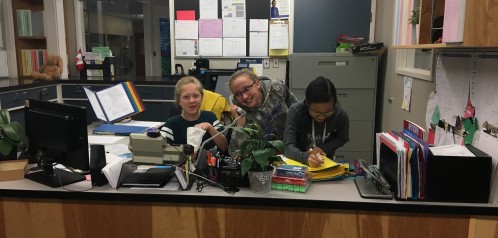 2021-2022 Bell Schedule
| | |
| --- | --- |
|  Warning bell |  8:15am |
|  Classes in Session |  8:20am |
|  Recess |  10:05-10:20am |
|  Lunch  |  11:55-12:32pm |
|  Dismissal  |  2:14pm |
Office Hours
The Office at Little Mountain Elementary is open at 7:45 am until 3:00 pm. If you are calling after hours, please leave a message and your call will be returned as soon as we are back in the office.
Summer Hours: Monday, June 28 - Wednesday, June 30th, 8am-2pm. Returning the week of Monday, August 30th, 8am-2pm
Supervision of Students
Morning supervision starts at 8:05 am, but we ask that families drop off as close to 8:15 as possible to prevent students from different learning groups gathering.  Please have your child go straight to their class line up. Our playgrounds are closed before and afterschool to prevent students gathering from different learning groups. Thank you for your prompt pick up.